28 Feb

Retiro Park VOL.1

Today we are going to talk about the most important park of Madrid and one of the main points where our bike routes take place: the Retiro Park.

This park is located right in the heart of the Spanish capital and due to its large extension (about 140ha), the best way to discover it is by bicycle, segway or any of our ecological transport. We recommend you to approach  to our office of Avd / de Menéndez Pelayo 9, leave your backpack or suitcase in our lockers and start the adventure to discover all of its magical corners. Here are some curiosities of this impressive park:
The Retiro Park belonged to the Spanish monarchy, from its origins around 1630 until 1868, year in which they became public domain for the enjoyment of all Madrid residents.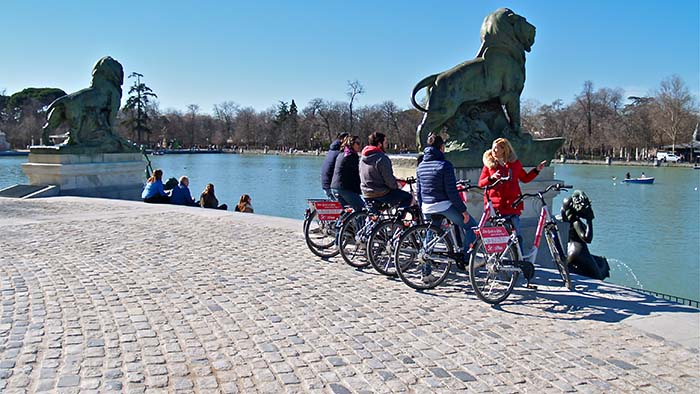 In 2001, the Madrid City Council drained the pond and you don't know what appeared inside: more than a hundred chairs and tables, up to 40 sunken boats, litter bins, wooden benches and other street furniture, mobile phones, wallets, shopping carts and authentic treasures like an old-fashioned gum vending machine and even a strongbox (empty of course). The loot is not bad.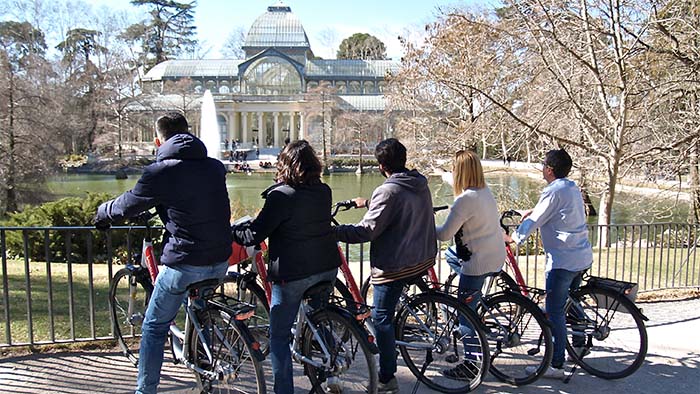 Inside the park is sited the spectacular Crystal Palace, built by Ricardo Velázquez Bosco on the occasion of the Exhibition of the Philippine Islands of 1887. Place of temporary exhibitions, you can access for free and admire its dome 23 meters high. It will leave you breathless.
Madrid-Bike – Another way to explore Madrid